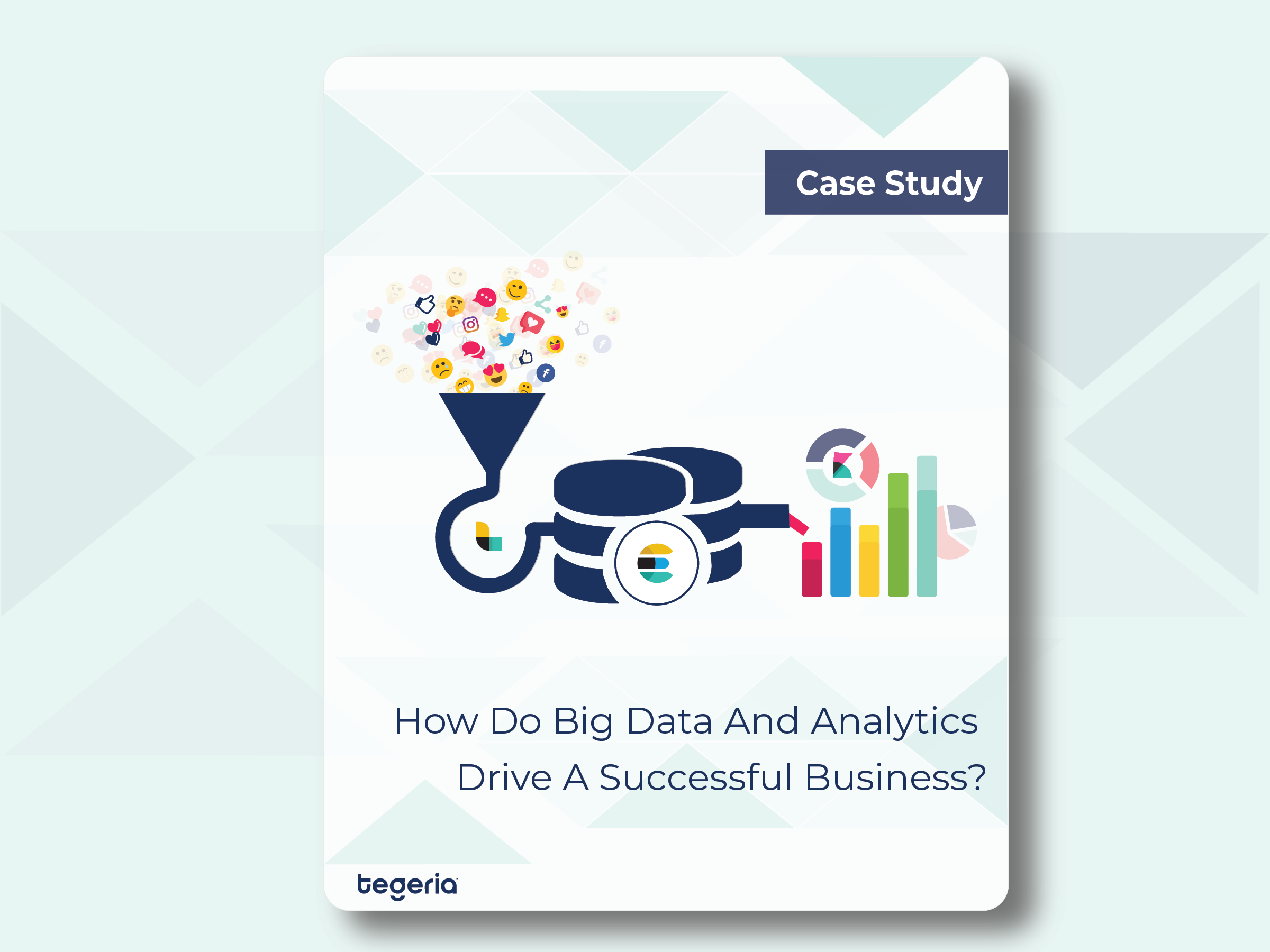 How do big data and analytics drive a successful business?
With the thriving of digitalisation in different aspects of our modern society, we have raised standards and expectations for an easier lifestyle. The more we experience accessible and effortless solutions to everyday problems, the more we don't tolerate inefficient experiences.
Customers are no exception to that attitude.
They lay at the core of a successful company, and their support or lack of-can make or break a brand.
But how can you understand customer behavior, and most importantly, build genuine relationships with them?
Big Data plays a Big Role in that.
It is structured and unstructured, with large volumes of data, and businesses depend on it more than we are aware of.
By 2020 the new information generated per second for every human being will approximate amount to

1.7 megabytes

.
An example: Netflix
Big data helps Netflix decide which programs will be of interest to you and the recommendation system actually influences 80% of the content we watch on the platform. The company even gave away a $1 million prize in 2009 to the group who came up with the best algorithm for predicting how customers would like a movie based on previous ratings.
The algorithms help Netflix save $1 billion a year in value from customer retention.
Obviously, collecting data from your customers and rightfully engaging with them, benefits a company tremendously.  
The world is now awash in data and we can see consumers in a lot clearer ways.Max Levchin, PayPal co-founder.
However…
We are swimming in data constantly, but how do you prevent drowning in it? How can all that information be used to drive productive decision-making? To create hyper-individualization for customers?
The trick is to take complex subjects and abstract ideas and turn them into something that we understand.
Our goals:
Collecting, visualizing and using data in a way that helps us better understand our customer's needs.
This study focuses mostly on the social media and analytics aspect of the solution. However, it can be implemented in ranging industries and real-life problems:
Real estate,

Food industry,

Fraud detection,

Security analysis,

Telco etc.
With benefits being just as great.
Our Approach: Using ELK
Elasticksearch, Logstash, and Kibana- a collection of three open source projects brimming with possibility.
These tools offer solutions that help in the deep search, analyzing and visualizing logs generated from different machines.
Elasticsearch–  A search and analytics engine that centrally stored your data.
Logstash– It ingests data from multiple sources and sends it to your preferred stash.
Kibana– The window into your data through interactive visualization.
Results :
Real-time big data analytics loaded faster than ever.
Our team wasted no time in implementing the solution, and we quickly realized the empowerment behind it.
The benefits:
Being able to listen to your customers, now at the perfect volume.
All that collection of social data can be vital in improving your customer relationships. You now have the power to engage and send the right message at the right time. Visualizing your consumers' behavior can help you get the bigger picture on what they're trying to express.
Why were they interested in?
What did they like?
Why did they act a certain way at a specific time?
Monitoring all that activity in the right way can turn your customers into avid advocates of your brand.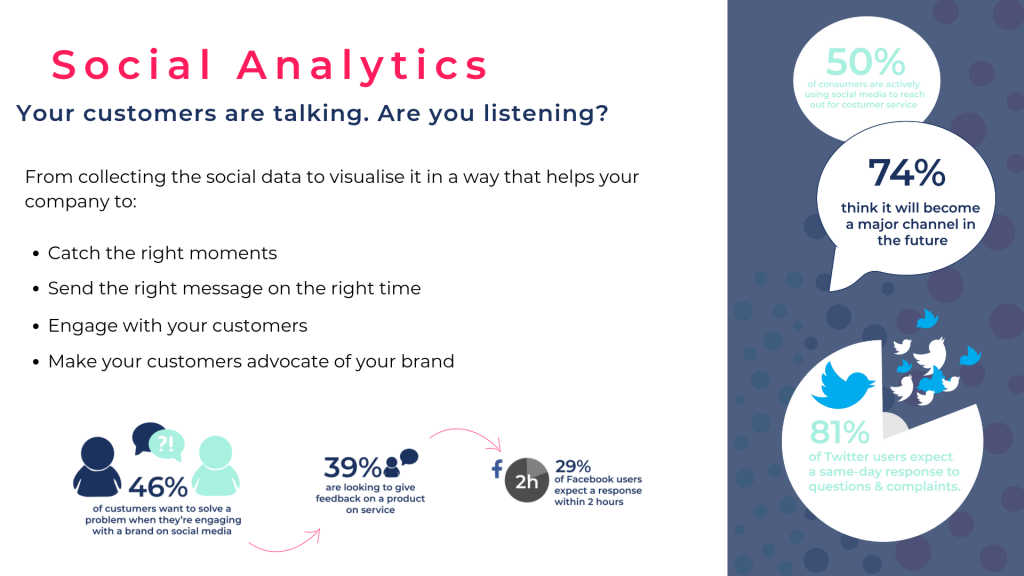 The importance of logs
Often neglected, yet they are still one of the most important sources of information to a business.
Server log analysis, aka web server log analysis, is the process of collecting, parsing and analyzing log files generated by web servers.
The goal in doing so ?
Extracting insights on requests being made to the server and any issues that might be occurring.
This solution eases the monitoring process, which can be as tricky as actually understanding the metrics.
Empower your marketing team
Once the initial configurations and installation of the solution are over, using the platform doesn't require any technical skills. There's no need to struggle with the language barrier that the IT and marketing departments face on a daily basis. The creative minds will be able to easily come up with strategies and solutions in their field, through the interactive visualized data. Thus flourishing, without having to worry about the technicalities of it all.  
Shift the way you engage with your customers
They are the priority, always.
You can now show them appreciation through an implemented score system. Play with your data and figure out which of your clients are being more active and vocal towards your brand. Be accessible and nurture those relationships.
"It's a lot like high school dating, nothing makes you more desirable than the fact that someone else wants you." says Constance Bagley, a professor at Yale School of Management.