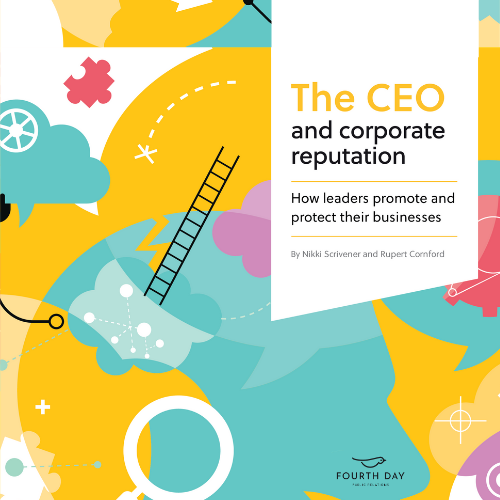 Diana Xhumari in the Fourth Day Public Relations White Paper.
In most businesses, leaders drive the essential sense for direction and ethos. Their vision, morals, and personality have an evident effect on the reputation of the company, from within and to the outside world.
Fourth Day Public Relations, which is a tech PR and content marketing agency, specialised in international public relations, took the initiative to analyse the link between corporate reputation and CEOs a bit further.
In their latest white paper, they interviewed CEOs from six technology companies, all at different stages of growth.
Diana Xhumari the CEO at Tegeria was part of it and shared her in-depth thoughts on personal reputation and what it means to align your brand with your values. As an introvert at heart, she shared:
"I have a very technical background," she says. "I studied computer science and was a very nerdy kid. Because I was always shy, I found other ways to get noticed – by shining at exams. I still focus more on what I do and deliver, rather than how much I am showing myself."
Other industry experts in the paper included: Gemma McCall, Michael Teixeira, Nicky Watson, Phil Jones MBE, Matthew Scullion, Hanna Basha, Paul Billingham, Michael Dempsey etc.
You can read the full version of how leaders promote and protect their businesses here.